Publication – NeverLazy Magazine
by
Adam Rowney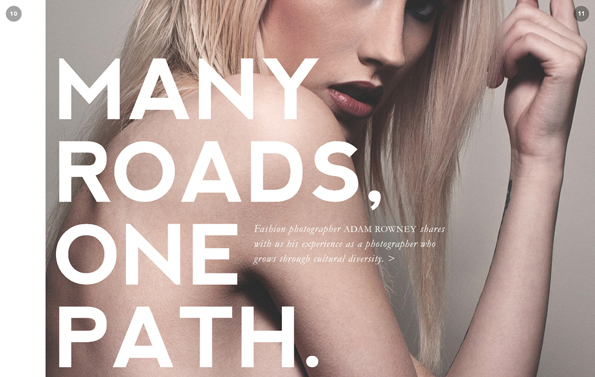 NeverLazy Magazine is a digital magazine that focuses on publishing creative talent from around the globe. They showcase artists from many creative outlets including photography and illustration. I am extremely proud to have been selected to be published in this magazine. I was interviewed, and a selection of images were used in a 10 page editorial for the June issue.
Here is a link to the magazine itself – Their past issues have some amazing work, and are well worth a look.
This links directly to the issue I was selected for – The whole issue is beautifully designed and the work within is gorgeous.
The colour images were taken in February 2012, with the model/MuA Maja Stina. The black & white images were photographed in Tokyo in February 2011; the model was Elissa Villa, and Hyun K Son was the MuA. Amelia Aventine assisted.