Scotland & The First Ascent
by
Adam Rowney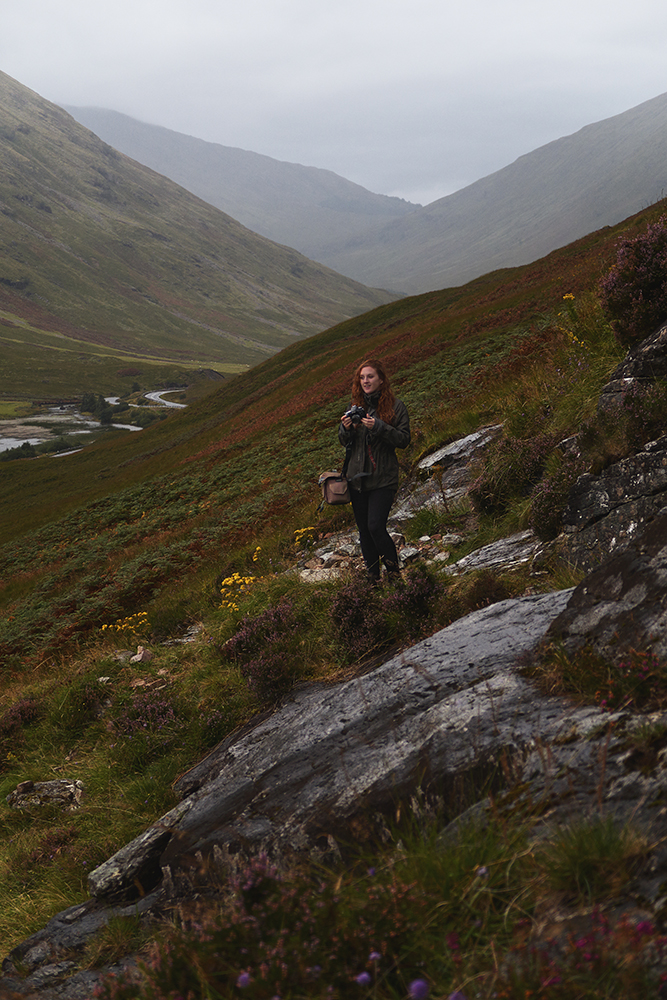 For the last two years Ella and I have been regularly hiking together. Mostly in the UK, mostly on flat terrain. It wasn't until hiking out to the Northern Black Forest of Germany, and to Snowdonia in Wales that we started to get a taste for higher ground. In April 2016 we spent 2 weeks hiking in Germany, and while in Baden-Baden, we took a cable car up Mount Merkur. It was at the top looking down on the clouds below that really inspired me.
Initially we hinted to each other the possibilities of exploring Scotland together, with Glen Coe and the Isle of Skye both being top of our list. The draw for something exciting and new quickly pushed possibility to planning, and it was around that time that a sea to summit concept started to unfold in our minds. A mountains height is measured directly against a hypothetical sea level directly below. Yet most mountains are climbed from the beginning of a car park, hiking trail, or base camp, and this takes away from the actual height. So we planned a route that would take us from the shoreline, at the literal sea level, to the mountain and up. From there the route would take us back down again to the sea. With that in mind, we chose our route, booked where we were staying, made our driving playlists, and set off!
Castle Stalker, probably one of the most photogenic castles in Scotland, taken from above using Howl, my faithful drone. Castle Stalker was one of the first castles we came across before arriving at Glen Coe.
5 minutes after this was taken, I locked the keys in the boot. This might have been the last smile I saw on Ella's face until until roadside services broke into the car for us!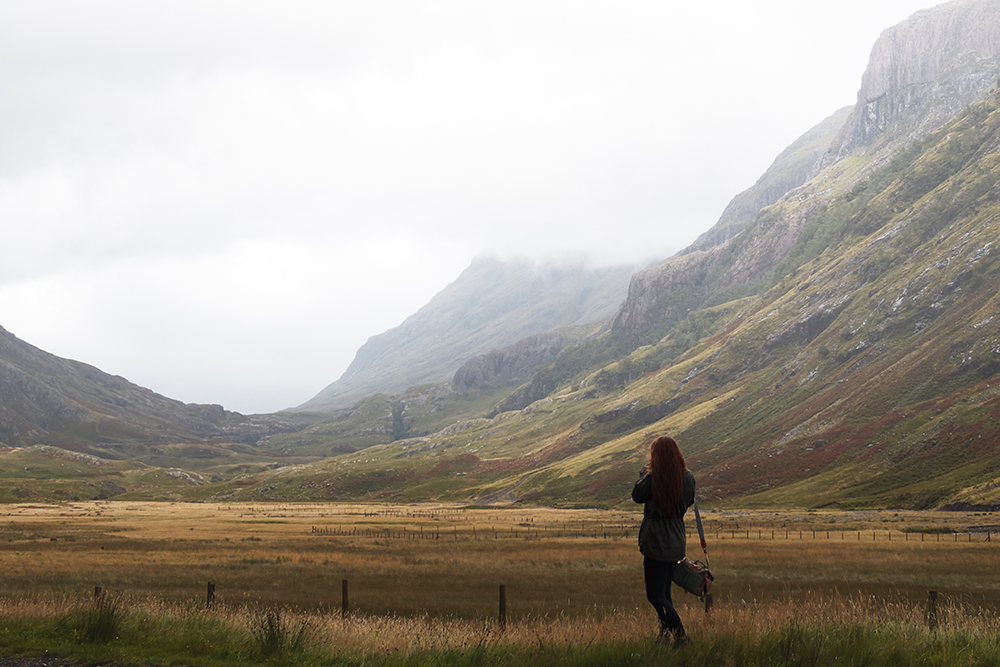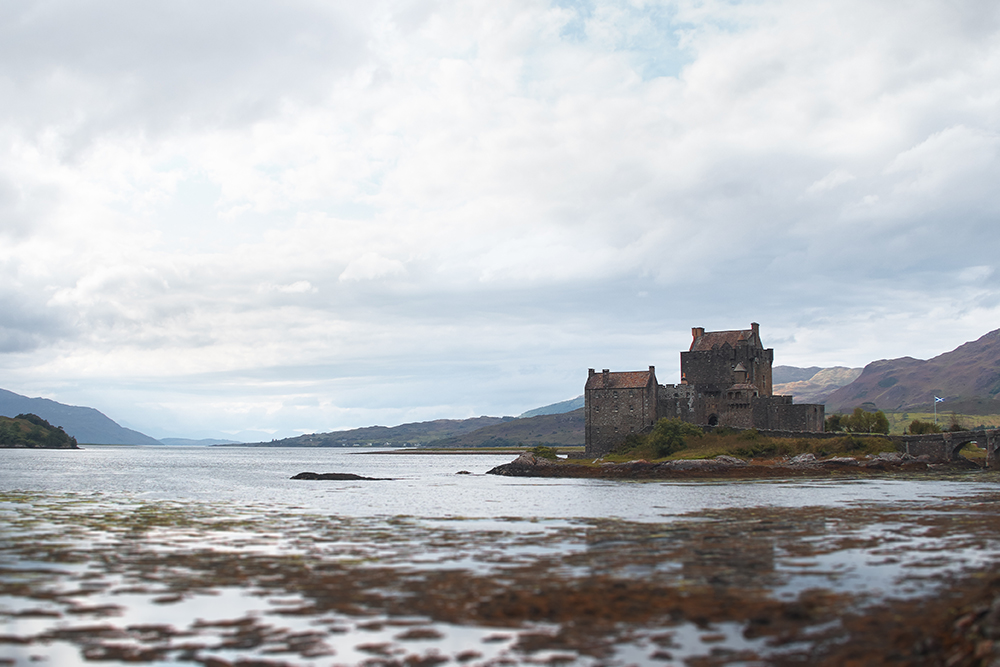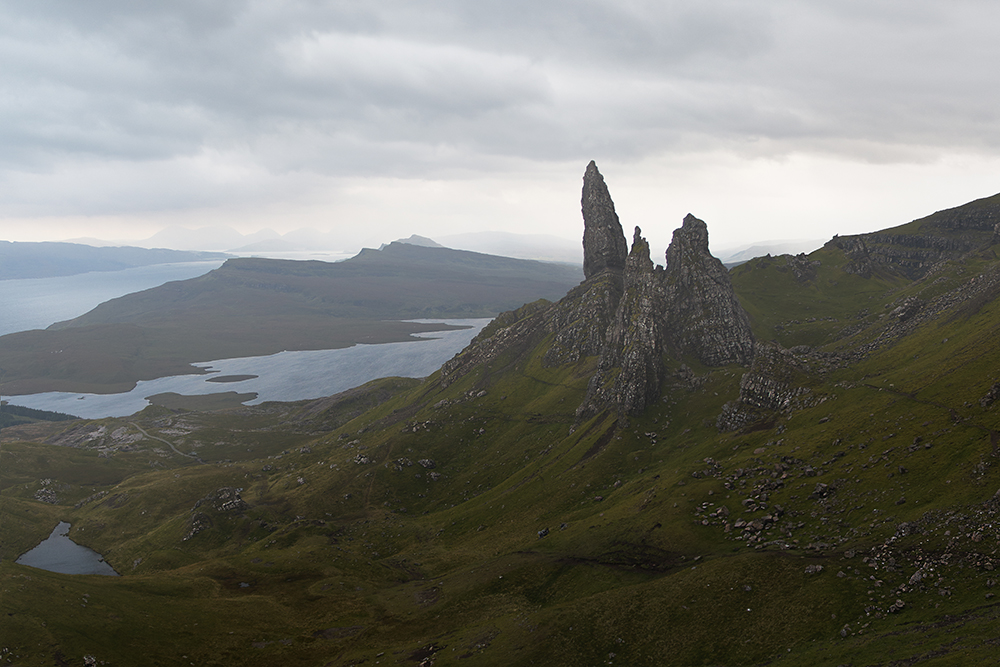 This was taken on the Isle of Skye. From this vantage point, the winds were blowing at ±40mph. It really felt like you were going to be blown over the edge. We had to pin some of our equipment down before taking any photographs. The sound was incredible, and it made you feel alive!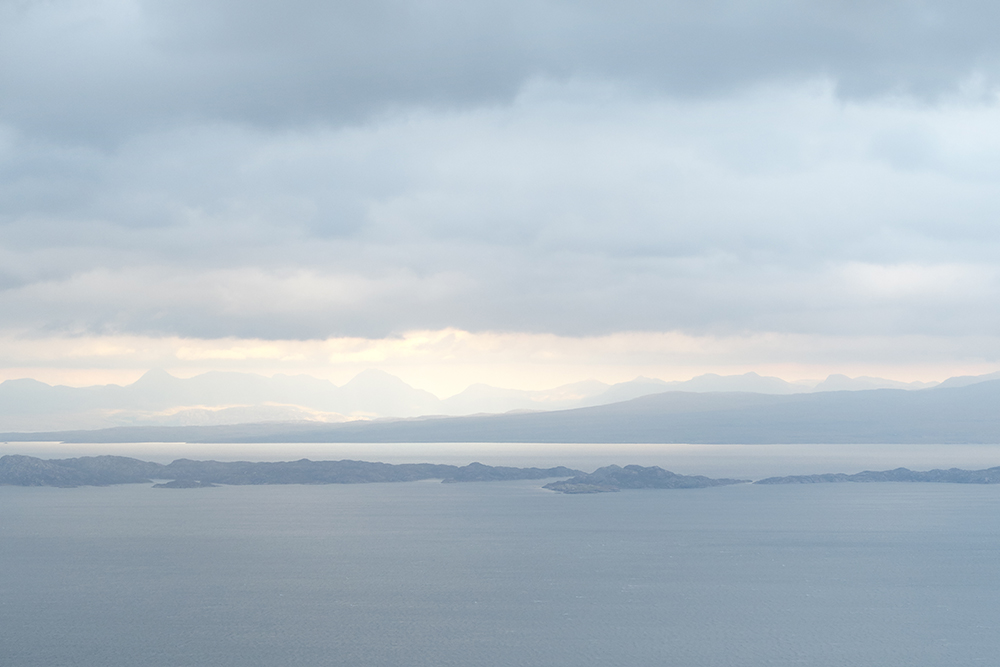 It seems calm in these shots, but we were 504m up, the weather was turning, and it was quickly getting dark. Half way down, it started raining heavily, and the winds were still about 20-30mph at the bottom of the ridge.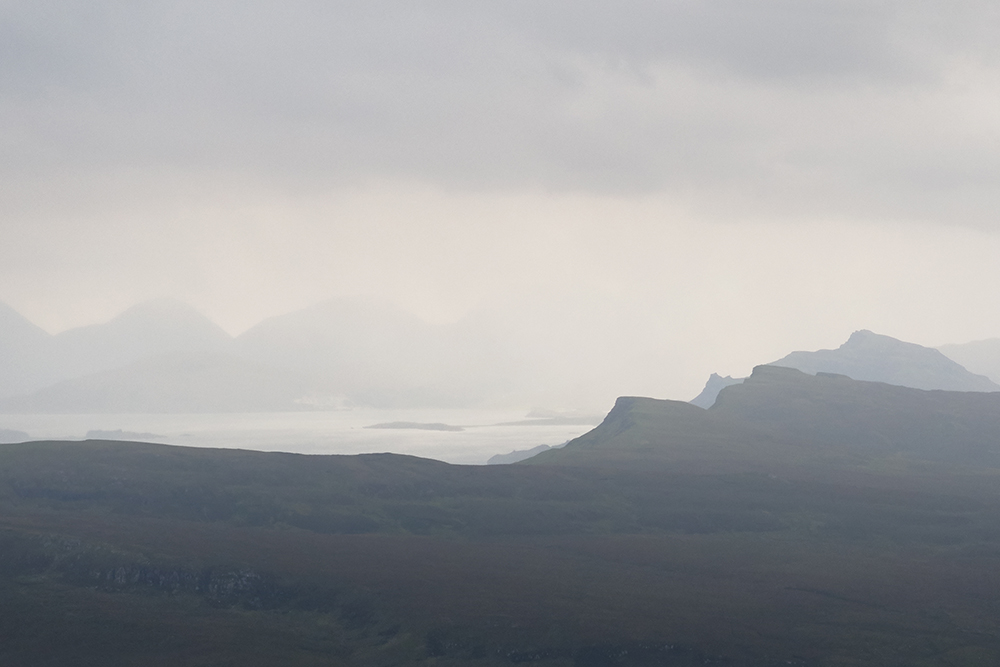 After Skye, we made our way back to Glen Coe, where our final plans were to climb the Pap of Glen Coe. This was our sea to summit. This shot was taken about 200m up, just as the elevation started to increase. At 550m the terrain changed from fern covered wilderness to a steep and rocky dome. This was where it got trickier and we had to scramble quite a bit to the top. The rocks were slippery from the rain, and there was no easy way down.
Every 30-45 minutes we stopped for short break, to have some water, fruit and nuts, and most importantly, Kendal Mint Cake. After 4 hours and 742 metres up, exhausted and elated, we made it to the top. The views up here were incredible!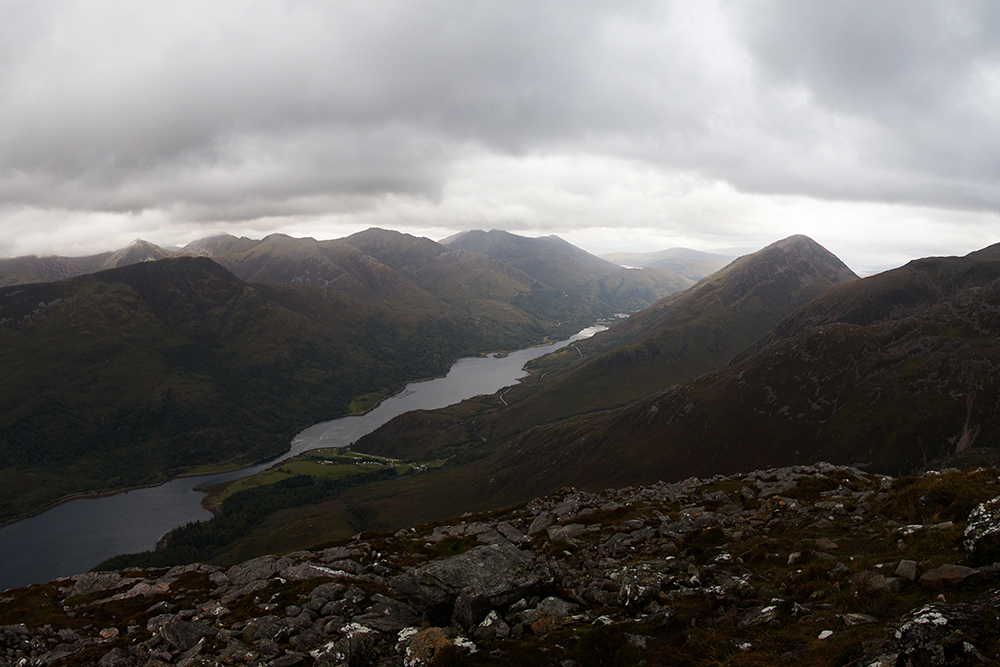 The weather started to turn pretty quickly, so we didn't have much time at the summit. It started to rain about 10minutes after we got to the top. Sadly it was too windy to fly the drone.
By the time we made it back down, the weather had changed so much. Definitely not drone weather.
On the way back to home we stopped off to take photos, and I took this shot with my drone. It was raining, so I couldn't keep her in the air too long. This was where I had locked the keys in the boot previously. A beautiful place to get locked out of the car!